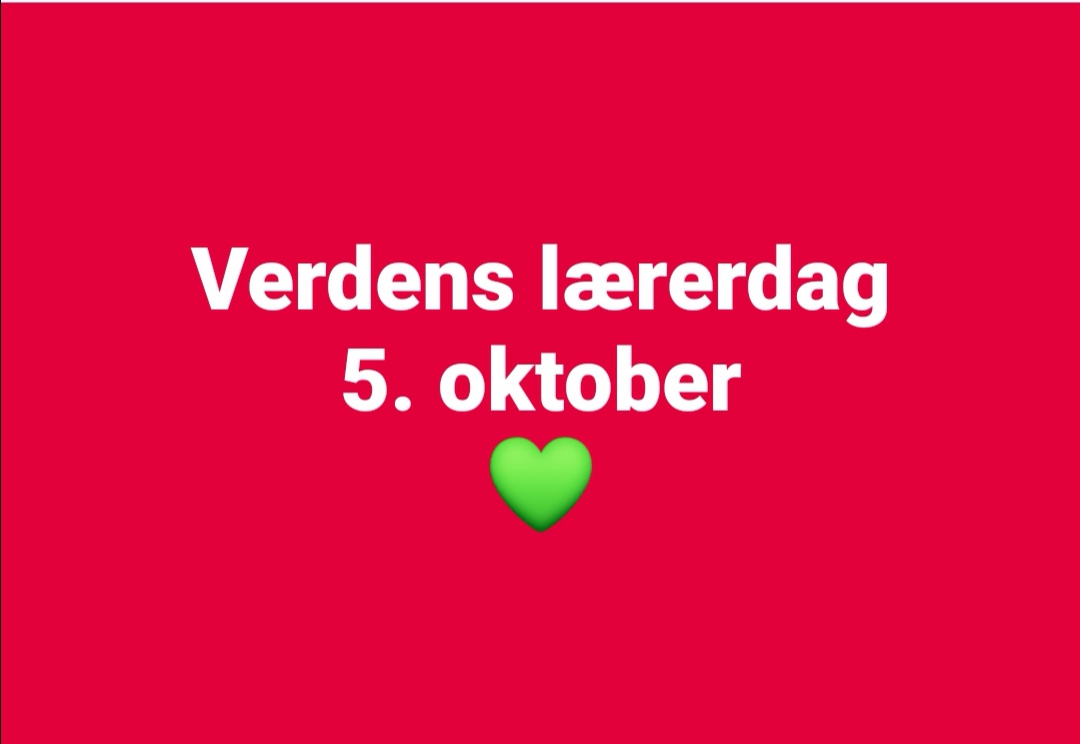 World Teachers' Day is marked on 5 October each year to draw attention to the unique role of teachers, and to honor teachers and teacher organizations and their duties and responsibilities. We at UNAK believe that the teaching profession is the most important profession we have in society – they raise an entire generation.
When students apply for a job with us as PL (Private Teacher), and we ask them why they chose to study that field of study or how they fixed a good grade in a specific subject, they usually answer that it was due to a very motivating teacher at school. And when we ask students why they don't enjoy one subject. Many of them answer that it is because of the teacher in the class.
This illustrates how important teachers are, and how important this profession is. We must never take away the respect from this profession.
The teachers at the school do a fantastic job. Many talk about teacher standards and want more teachers in the classrooms, while school surveys show that teachers want smaller classes to achieve better performance and fewer behavioral problems.
The founder of UNAK wrote in a column in VG that it is not the number of teachers in a classroom that is decisive, but the number of students.
The entire chronicle can be read here .
History
World Teachers' Day has been marked annually since 5 October. 1994.
World Teachers' Day marks the signing of UNESCO. The ILO's recommendation concerning the status and guidelines of teachers, which was signed in 1966. This document is called  Recommendation concerning the Status of Teachers .
The recommendation emphasizes. That it is important to provide safe working conditions for teachers and to strengthen teachers' recognition and status.
UNESCO is responsible for the day which celebrates and promotes the teaching profession worldwide.
Source: UNESCO